International Days of Environmental Public Health Profession 2019 International Symposium Zagreb, 10.-12. October, 2019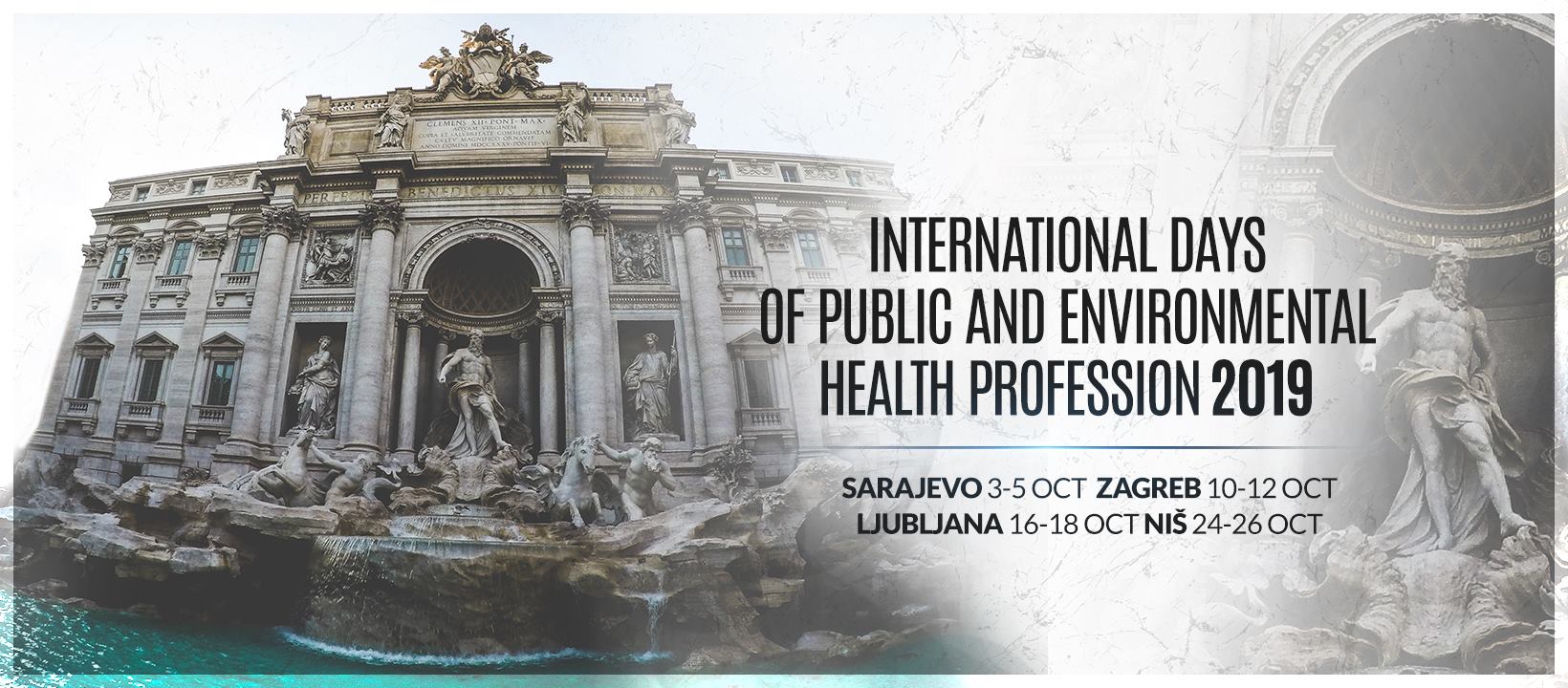 U sklopu Međunarodnih dana sanitarne profesije, u periodu 10. – 12. Listopada 2019. godine u Zagrebu će se održati Međunarodni Simpozij sanitarnog inženjerstva. U sklopu Simpozija pored predstavljanja najnovijih radova i dostignuća iz područja okolišnog i javnog zdravlja, bit će organizirane i tematske edukacije, profesionalne akademije, plenearna predavanja, predstavljanje i promocije knjiga, izložbe, sekcije studenata sanitarnog inženjerstva, projekcije filmova i druge aktivnosti u cilju promocije i popularizacije sanitarne profesije.
Hrvatska komora zdravstvenih radnika – Strukovni razred za djelatnost sanitarnog inženjerstva, Međunarodni Simpozij sanitarnog inženjerstva kategorizira kao "Međunarodni simpoziji" te će se isti članovima komore vrednovati sa 12 bodova za aktivne sudionike i 9 bodova za ostale sudionike.
Simpoziji će biti održan u prostorima Zdravstvenog veleučilišta u Zagrebu, Mlinarska cesta 38, Zagreb
All participants are invited to present their research in the field of public and environmental health in form of oral presentation. The presentation topics and abstract submission e-mail addresses are given below:
SYMPOSIUM TOPICS AND THEMES
Water quality and management – drinking and recreational water
Sanitation and hygiene
Environmental health
Public health
Food hygiene and safety
Vector control
Waste management
Occupational hygiene, health and safety
Policy, standards and legislation
Healthy settings and built environment
One health
Antimicrobial resistance
Communicable and non-communicable diseases
Climate change and sustainability
Research, technology and innovations
Environmental health training
Management of disasters and emergencies
Environmental impact assessment and audit
Abstract formatting information
Oral presentations and all papers should be submitted in Bosnian, Croatian, Serbian, Slovenian or English language. All accepted abstracts will be published in the Book of abstracts.
The sample abstract form can be downloaded here.
All abstracts for the Symposium in Zagreb, must be send to email sanitarno.inzenjerstvo@dsi.hkzr.hr
Deadline for abstract submission is 23rd September 2019.
We ask the authors to follow the instructions for preparing and filing the manuscript, which will speed up the review process and publication. The editorial board reserves the right to return manuscripts that are not prepared according to the instructions. Accepted manuscripts will be published at the Symposium book of abstracts. The best papers chosen by the Scientific committee will be published in International Journal of Sanitary Engineering Research (IJSER).
REGISTRATION FEE
The deadline for registration is 1st October 2019
For all participants – 375 HRK (50 EUR)
For students of 1st cycle of studies – 150 HRK (20 EUR)
Registration fee can be paid at following bank account (available soon) or at the Info desk on the day of the opening of the Symposium

---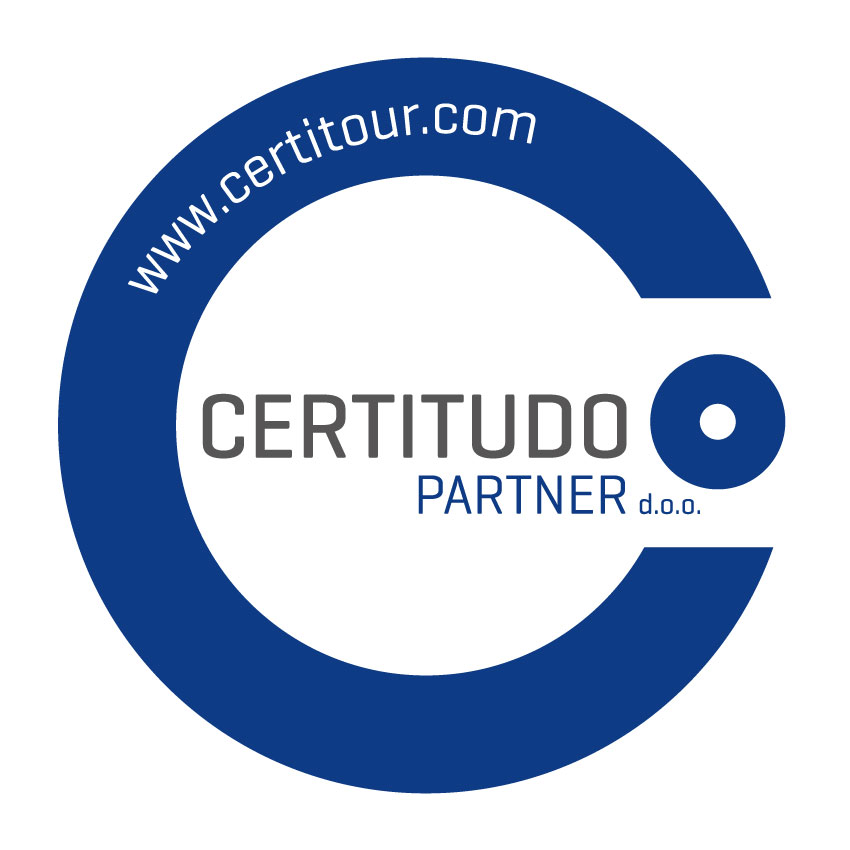 TEHNIČKI ORGANIZATOR
Certitudo partner d.o.o.
VI. Podbrežje 24, 10020 Zagreb
Telefon: 01 5802 532
Fax: 01 5802 991
E-mail: partner@certitour.com
Privredna Banka Zagreb
IBAN: HR44 2340 0091 1106 2576 9
SWIFT: PBZGHR2X